People behind Educore
Hank Kune is founder and director of Educore
As founder and director of Educore (since 1991), Hank Kune has specialized in a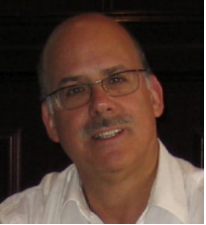 dvising government organisations in projects about innovation and organizational development, and learning, with a special emphasis on hands-on problem solving in complex social, societal and administrative situations.
In the last ten years his work has focussed on systemic innovation in the field of public policy-making, sustainable development in civil service organisations, and developing future center initiatives for societal innovation. He works extensively with a number of government departments in the Netherlands.
His work addresses questions like:
What is the role of creative individuals and centers for innovation in the emerging network society?
How can we enable the public sector – and society as a whole – to deal with tomorrow's challenges?
How can we establish networks of linked future center initiatives throughout the world to collaborate on social and societal innovation?
Hank Kune has been advisor to Future Center initiatives at three Dutch ministries, and founder of the Dutch Future Centers network. In 2005 he co-organized and chaired the first International Future Center Summit & Exploration Tour, which took place in the Netherlands. In 2006 he helped design and organize the Da Vinci Future Center Summit in Tuscany. He was co-convener and organizer  of the 4th Future Center Summit in Tokyo (2010).
In 2005-2006 Hank co-created the dvd Work in Progress (2006), a film about future center initiatives in the Netherlands, Denmark, Sweden and England, for which he wrote the script and conducted more than 25 interviews.
From 2006-2008 he was co-coordinator of OpenFutures, a European Commission project investigating state-of-the-art practice in future centers, innovation labs and future-oriented collaborative working environments across Europe. In this period he has worked on innovation projects in England, Italy, Portugal, and for the European Commission in Brussels. Hank was a member of the European Commission's Living Labs Portfolio of Projects Leadership Group from 2007-2009.
As an active member New Club of Paris, Hank has co-organized and moderated diverse international activities. He has been a member of the International Board of ACSI, the Aalto University Societal Innovation Camp, since it's founding in 2010.
He is the author, co-author or editor of many publications about innovation, including "Pioneering Regions and Societal Innovation as Enablers for the Europe 2020 Strategy" in Open Innovation 2012; "Enabling the Future": in Enabling Innovation (2011); Future Centers: Environments where Innovations Emerge (2008); OpenFutures – Operating System for Future Centers (2008); Corporate Universities and Future Centers (2007); Exploration Tours – Connecting Past, Present & Future (In Hands-on Knowledge Co-Creation and Sharing (2007); Future Centers: Space for Innovation (2005); Rapid Prototyping (2003); Future Centers: Exploration of Possibilities for Government (2002); Travel Guide to Innovationland (2001); and Critical Success Factors for Innovation in Non-profit Organizations (1999)